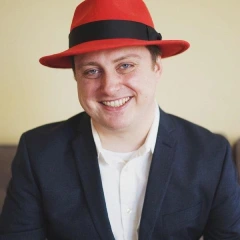 Brandon has been working professionally in the IT industry since 2005. He started his career at Novell in Provo, Utah working on Linux systems, including desktops and servers. He was on the team that helped migrate the entire company from Windows 2000/XP to Novell Linux Desktop and later to SUSE Linux Enterprise Desktop. After his 1-year contract had ended, he went to United Health Group to work on and support a product based on Linux and other open source technologies. Brandon left UHG to focus on his own company in 2008. He did some work for a few startups and small and medium businesses, eventually going to a healthcare startup called RemedyMD architecting their migration from on-premise hosting to AWS. Brandon went to a solutions provider called Sirius Computer Solutions in 2011. Sirius brought Brandon to work mostly on Red Hat technologies including RHEL, Red Hat Virtualization (RHV), CloudForms and Satellite.
Brandon eventually pursued an opportunity to work directly with Red Hat and became a Cloud Specialist Solution Architect continuing to work with RHV and CloudForms but expanded his focus to OpenStack and OpenShift as well. While working on CloudForms, he wrote several integrations between third party products like F5. He also wrote integrations between CloudForms and Satellite 5 (Spacewalk) as well as managing objects in LDAP and AD.
Brandon was asked to become the Cloud Specialist Architect for the newly formed Telco vertical in 2016. He contributed to the team right away by helping to grow the Cloud portfolio with one of Red Hat's largest accounts by 200%. A year after joining the Telco team, he changed focus from a specialist Solutions Architect to an account focused Solution Architect remaining in the Telco space. In his first year in the new role, Brandon was able to help increase one of his accounts spend with Red Hat by 300% and grow his other account by 76% year over year. He has also expanded his skills by taking the lead of the RHV SME Team, a cross-functional team of Red Hat solution architects focused on helping drive the success of the product through enablement and helping other SAs close deals.
In 2019 Brandon was promoted to team lead and lead architect covering the world's largest wireline providers and promoted to Prinicpal Solution Architect in late 2020. In early 2021, Brandon moved into a leadership role managing the Solution Architects for Red Hat's North America Teclo, Media, and Entertainment vertical focusing on Wireline, ISPs, and MSPs.